Non-Profit Service
Help Support our Initiatives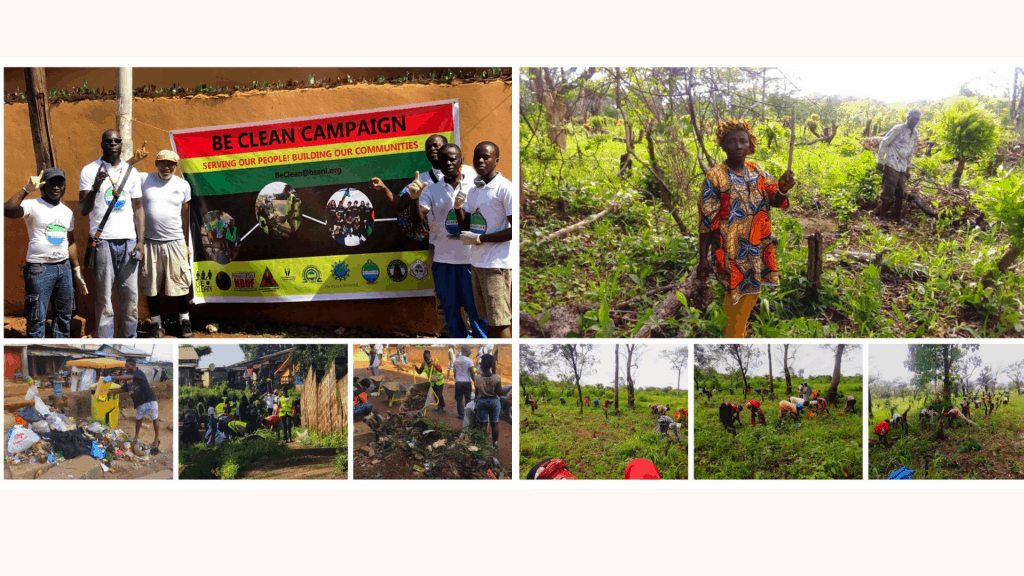 Ongoing Fundraisers
Who are we?
A Multi-Organizational Structured Union of three nonprofit organizations ie Black Star Action Network International (BSANI), Gullah Nation Of North America (GNONA), and Gullah Redemption Mission Sierra Leone (GRM-SL)
• Be Clean Campaign
( October • December • February • April )
Educating on cleanliness and prevention of diseases (Covid-19, Waterborne Diseases, etc.)
• Tools & Seeds
( October – May )
Tools & Seeds Project is a rural farmers assistance initiative to facilitate both food security and cash crop sustainability in a fashion that benefits farmers and investors while also improving the overall living conditions for the entire Host Village.
[fts_youtube vid_count=6 large_vid=yes large_vid_title=no large_vid_description=no thumbs_play_in_iframe=yes vids_in_row=6 omit_first_thumbnail=no space_between_videos=1px force_columns=no maxres_thumbnail_images=yes thumbs_wrap_color=#000 channel_id=UCeXqbV118ZYcyGW-j1M4CcA]
Featured Projectsthat We are involved
African Diaspora Village
02
African Diaspora Village
Learn More

King Jimmy Redemption Project
Ongoing cleanup efforts of the Historic King Jimmy Marketplace.

03
Ongoing cleanup efforts of the Historic King Jimmy Marketplace.
Learn More

Coming Soon…
04
Coming Soon…
[fts_instagram instagram_id=17841438517914773 access_token=IGQVJVeVRNSHZAJcnNCSnpQci1ldkliTXZA4VkowenNiTDZAtRjUtTEwyT0x6cTBFWlJQc2VVejZAXdS00SmttZAmpvSTdUVnhxSFYtdW1xWGhCeXJQV1c3eDlMYWc4ZA21udXh1TUowX0Vn pics_count=6 type=basic super_gallery=yes columns=3 force_columns=no space_between_photos=1px icon_size=65px hide_date_likes_comments=no]
Many Roots, One Fambul!
Connecting the global Gullah Geechee community. Bo, Freetown, South Carolina, The World!
Events
See below for upcoming and past events
20Feb,2021

Road To Sierra Leone Citizenship Workshop

Want to learn how you can become a citizen of Sierra Leone? Register today for our "Free Game Workshop" where we…

24Oct,2020

Let's Vote and Be Clean Campaign

BSANI has partnered with The O.L.L.I.E. Initiative and 7 other grassroots organizations to conduct Be Clean…
From Our Blog